Steps to create virtual hard disk in Windows 7:
1. Open Disk Management by typing disk management or right-click the Computer icon to select Manage.
2. Click the Action button and select Create VHD.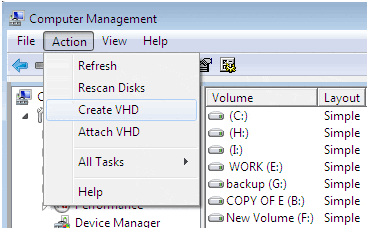 3. Select a folder location and type in a disk size.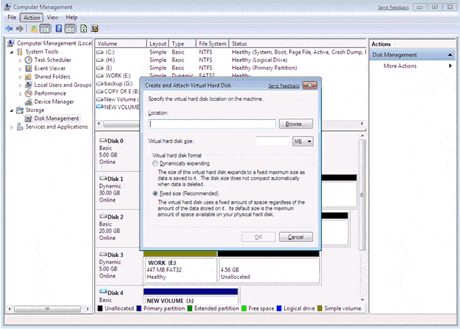 5. After it is initialized, you can create partition on it.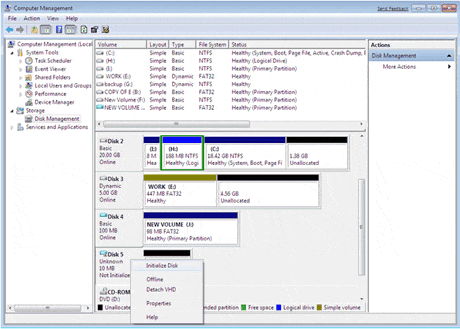 Resize VHD with built-in Disk Management tool in Windows 7
Windows 7 contains a built-in partition manager that allows you to extend or shrink the attached virtual disk which is the same as the physical disks.